Lesley Plus
6510
The flagship rescue gloves. Lesleys are valued for their high visibility, perfect dexterity, finger protection and oversized cuff.
Description
Upper material:
Back: Elastic fabric, Lime Green.
Palm: Synthetic leather.
Reinforcements:
Synthetic leather – new flexible finger reinforcement on the back - protection of joints on the back of the hand especially
against abrasion and impact.
Kevlar® PA elastic knit with FR coating and foam filling - protection of the most exposed areas in the palm.
Kevlar® PA elastic knit with FR coating - protection of the palm of the hand and the area between the thumb and forefinger
PVC anti-slip reinforcement on fingertips.
Anti-slip reinforcements on fingertips.

Lining:
Palm: Kevlar® / PES / fiberglass knit lining - high cut resistance / Overstretched lining in the mid-finger - higher protection against mechanical hazards.
Cuff:
Cuff prevents the ingress of dirt.

Other information:
Completely new composition of reinforcements and fingertips for better sensitivity and comfort.
High resistance to mechanical risks.
High strength.
Breathability, sensitivity, flexibility.
Comfortable fit.
Anatomically structured reinforcements in the palm.
Wrist section is tightened with elastic.
Contrast stitching.
Plastic ring and textile loop for hanging the glove on a carabiner.

Standards:
EN 420:2003+A1:2009
EN 388:2016
4544

DuPont™ and Kevlar® are trademarks or registered trademarks of E.I. du Pont de Nemours and Company.

Size assortment:

6-7-8-9-10-11-12
Care & Maintence
Machine washing is now possible for both textile and leather Holík gloves.
If disinfection is necessary for textile gloves, they can be washed at a maximum of 60°.
Procedure
Remove coarse dirt after each use.
Use a liquid detergent. Wash on a short programme.
To make the glove fit better: Shape the glove several times after washing and during drying.
Do not dry in direct sunlight or heat sources, do not use a tumble dryer.
Store the gloves in a dry environment.

Recommended use:

Washing Gel
Washing gel is natural based for leather and textile gloves with high washing efficiency.
It reduces bacteria, does not pollute the environment and is fully biodegradable.

Holík Impregnation
Highly effective impregnating spray for leather and textiles. The fluorocarbon based impregnation adds water repellency, oil repellency and anti-chafing to the face of the glove while leaving the product breathable. The impregnation is applied to the dry product in a thin layer and allowed to dry for a minimum of 12 hours.

Want to know more about our washing and maintenance project?
Visit this site:

Care&Maintenance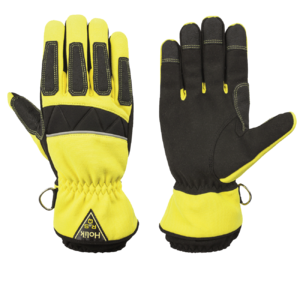 Protective gloves for firefighters and rescuers with excellent sensitivity and high protection in the palm.
More about the product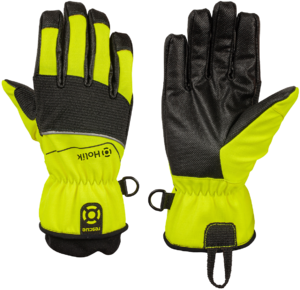 Protective gloves with higher resistance to mechanical damage on the palm, back of the hand and between fingers.
More about the product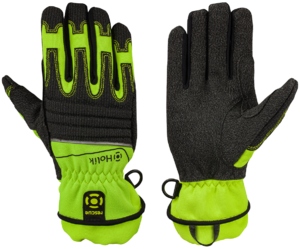 Protective gloves for rescue work by the fire brigade. Higher resistance not only on the back and palm of the hand, but also between fingers the middle fingers.
More about the product
Inquiry form
Thank you for your interest. We will contact you as soon as possible.