Surgical Face Mask IIR White
A 3-ply disposable face mask with a best-in-class bacterial filtration efficiency of 99.5%.
Basic Specifications:
Protection type - IIR
Disposable
Three layers of non-woven fabric
Fastening method - elastic earloop
Flexible nose clip
Universal size
Material composition:
100% Polypropylene
3 layers
Spunbond - Meltblown - Spunbond
Advantages of our face mask:
Best bacterial filtration efficiency (BFE) in the category - 99.51%
Non-irritating, skin-friendly material
Shapeable nose clip that perfectly fits for every type of face
Soft, well-welded elastic loops
Possibility of printing your logo on the face mask
Made in Zlin, in a space that is disinfected daily with germicidal lamps
Standards:
EN 14683:2019+AC:2019
CE
Tested according to EN 14683:2019+AC:2019 at the prestigious research institute AITEX in Alicante, Spain.
Medical Device class I, type IIR.
Holík International s.r.o. has set up an integrated management system according to standards:
ČSN EN ISO 13485:2016, ČSN EN ISO 14971:2020, ČSN EN ISO 14001:2016, ČSN EN ISO 9001:2016.
Use - storage - disposal:
The face mask is disposable.
If the mask is contaminated or damaged – it is needed to change it.
Store in a clean, dry, ventilated, and dark place at room temperature.
Dispose the used mask in a closable waste bin.
Disposal according to local regulations.
Packaging:

The primary purpose of the Type IIR disposable surgical face mask is to protect the patient from infection and to protect the wearer from splashing potentially contaminated fluids.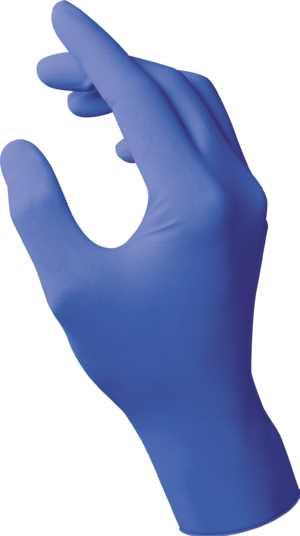 Nitrile examination and protective gloves made of nitrile butadiene rubber. Suitable for the medical, industrial and food industries.
More about the product
Inquiry form
Thank you for your interest. We will contact you as soon as possible.