DIAMOND Evo
8111-02
A very popular textile gloves with ceramic coating and anti-shock filling. The high durability is completed by compliance with EN 659 even after a series of 40 washing cycles.
Description
Upper material:
Back: Nomex® in combination with ceramic coating.
Palm: Meta-aramid/Para-aramid knit with silicone coating.
Reinforcement:
The back knuckles are protected against impact by anti-shock foam placed in the inner layers of the glove.
Ceramic coating increases abrasion protection on both the fingers and the back reinforcement.
Intermediate layer:
Insulation layer – Recycled aramid non-woven fabric.
Membrane – FR membrane Porelle®.
Lining:
Cuffs:
Flexi – Cuff made of flame retardant fabrics with stable internal elastic.
Evo – Nomex cuff with flexible barrier made of non-flammable fabrics.
Easy – Cuff made of nomex fabric.
Long – Extended cuff made of nomex fabric and drawstring waistband with velcro closure.
Other information:
Anatomical cut of the glove.
Reflective elements, high-visible meta-aramid sewing threads.
Carabiner for hanging gloves to clothing.
The gloves complies with EN 659 even after 40 washing cycles at 60 °C.
Available in beige, red and navy.
Standards:
DuPont™ and Kevlar® are trademarks or registered trademarks of E.I. du Pont de Nemours and Company.
Size:
5-6-7-8-9-10-11-12-13
Care & Maintence
Choose a more ecological short washing program at 40 °C. Wash at a maximum temperature of 60 °C if you need to disinfect the gloves or they are extremely dirty.
Procedure
Remove coarse dirt after each use.
Before washing, fasten the Velcro fasteners and remove the snaps.
Use a liquid detergent. Wash on a short programme.
To make the glove fit better: Shape the glove several times after washing and during drying.
Do not dry in direct sunlight or heat sources, do not use a tumble dryer.
Store the gloves in a dry environment.
Recommended use:
Washing Gel
Washing gel is natural based for leather and textile gloves with high washing efficiency.
It reduces bacteria, does not pollute the environment and is fully biodegradable.
Holík impregnation
Highly effective impregnating spray for leather and textiles. The fluorocarbon based impregnation adds water repellency, oil repellency and anti-chafing to the face of the glove while leaving the product breathable. The impregnation is applied to the dry product in a thin layer and allowed to dry for a minimum of 12 hours.
Want to know more about our washing and maintenance project?
Visit this site: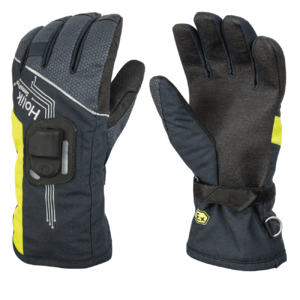 A technologically unique and special intervention gloves with implemented SensPro® sensors designed to monitor ambient temperature of distant objects.
More about the product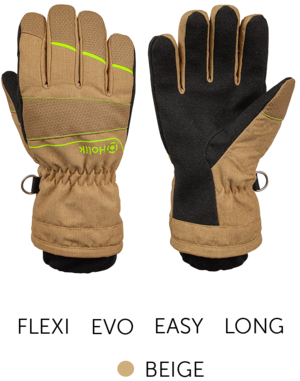 Emergency textile glove with extremely durable PBI® fibre. In addition, the glove has a ceramic coating on exposed areas for increased abrasion resistance.
More about the product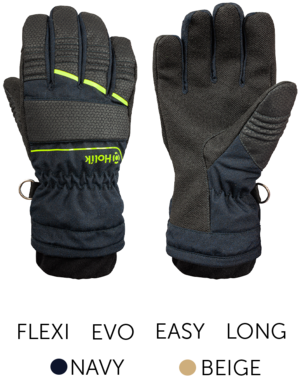 The gloves with sophisticated reinforcement system for better mechanical and thermal resistance. In addition, the nomex fabric is ceramic coated in exposed areas for increased abrasion resistance.
More about the product
Inquiry form
Thank you for your interest. We will contact you as soon as possible.