Tara
8517
Flame retardant, impact resistant textile glove with exceptional protection of the back joints, providing exceptional sensitivity for police and military units intervening in demonstrations, against rioters or for conflict prevention.
Upper material:
Back: DuPont™ Nomex® elastic knit
Palm: Goatskin leather with hydrophobic treatment
Reinforcements:
Impacton PU knuckle protector on back of hand
Leather reinforcements in the palm and on the back of the glove
Special reinforcement in the palm with ceramic microcrystals
Anti-impact reinforcement - reinforced protection in the most exposed areas
Lining:
Anti-shear knitted lining in PES/Aramid/Glass fibre throughout the palm, including the fingers

Other Information:
Special index finger design with an overstitched seam on the back for more responsive gun control and longer glove life
Touch controls on the middle finger of both the right and left glove
High strength
Reduced flammability
Resistance to mechanical hazards
Sensitivity, flexibility
Anatomically structured palm reinforcements
Close-fitting comfort fit
The glove is finished with a Velcro fastening strap
Extended glove length for increased wrist protection
Cuff loop for hanging the gloves on a carabiner
Light Anti-riot

DuPont™ and Kevlar®, Nomex® are trademarks or registered trademarks of E.I. du Pont de Nemours and Company.
Size assortment:
7-8-9-10-11-12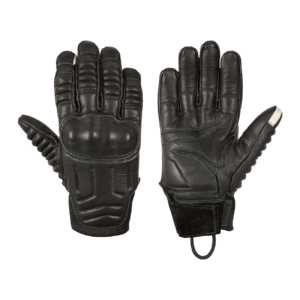 Impact resistant, flame retardant glove with exceptional anatomical cut, which meets high requirements for protection against mechanical hazards and absorption of possible impacts in the back of the hand. The glove is intended for police and military operations to maintain public order.
More about the product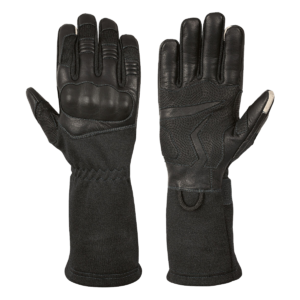 Tactical glove with exceptional anatomical fit, which at the same time meets high requirements for resistance to mechanical risks.
More about the product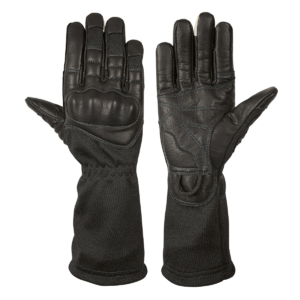 Tactical glove of anatomical cut with a special shooting finger, at the same time meeting high demands for resistance to mechanical hazards.
More about the product
Inquiry form
Thank you for your interest. We will contact you as soon as possible.