Miron
8446
Winter gloves for military operations in extremely cold and wet conditions.
Description
Upper material:
Back: 100% Polyester / Neoprene laminated on both sides with nylon knit / Synthetic leather on the back of the thumb.
Palm: Goatskin leather with hydrophobic treatment.
Reinforcement:
Goatskin leather reinforcement in the palm of the glove.

Membrane:
FR Porelle® membrane - 100% Waterproof.

Thermal Insulation:
60% Polyester 40%Polypropylene.

Lining:

Cuff:

Other Information:
High strength.
Excellent thermal insulation properties.
Comfortable fit.
Special overstretched fingertip construction for greater sensitivity.
Warm lining.
The wrist part of the glove is tightened with an elastic band.
Carabiner for hanging the gloves to the garment.
The cuff is finished with a drawstring with brake and an adjustable wrist loop to prevent glove loss.
Size assortment:
7-8-9-10-11-12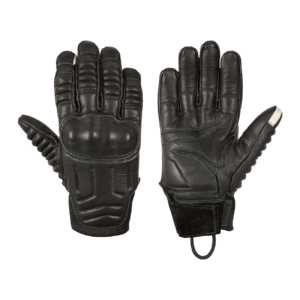 Impact resistant, flame retardant gloves with exceptional anatomical cut which meets high requirements for protection against mechanical hazards and absorption of possible impacts in the back of the hand.
More about the product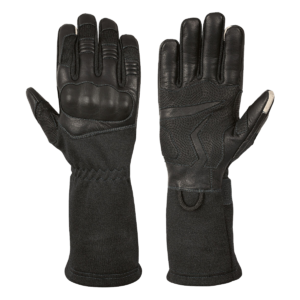 Tactical gloves with exceptional anatomical fit which at the same time meets high requirements for resistance to mechanical risks.
More about the product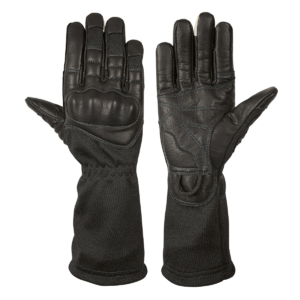 Tactical glove of anatomical cut with a special shooting finger, at the same time meeting high demands for resistance to mechanical hazards.
More about the product
Inquiry form
Thank you for your interest. We will contact you as soon as possible.