DALIE Long Black
8523-20
Tactical glove of anatomical cut with a special shooting finger, at the same time meeting high demands for resistance to mechanical hazards.
Description
Upper material:
Back: DuPont™ Nomex® elastic knitted fabric – colour variation: black, coyote.
Palm: Goatskin leather with hydrophobic treatment.

Reinforcements:
Impacton smart foam knuckle protector on the back of the hand.
Special goatskin leather reinforcement on the back and in the palm of the glove.
Shock-absorbing filling of the reinforcement – increased protection in the most exposed area.
Special index finger design with a stretched seam on the back side for more sensitive control of the weapon and longer glove
life.
Elements for control of touch devices on the middle of the right and left glove.
Lining:
Cut resistant knitted lining made from PES/Aramid/Fiberglass in the whole palm including fingers.
Cuff:
Short - Velcro fastening.

Other Information:
Special construction of the palm-to-back connection between the index finger and thumb - flat seam ensures maximum comfort and sensitivity when handling the weapon.
Touch controls on the middle finger of both the right and left glove.
High strength.
Reduced flammability.
Resistance to mechanical hazards.
Sensitivity, flexibility.
Anatomically structured palm reinforcements.
Anatomical comfort fit.
Carabiner loop for hanging gloves.
Also available in green: DALIE Sage Green.
The wrist part of the glove is tightened with an elastic band.
DuPont™ and Kevlar®, Nomex® are trademarks or registered trademarks of E.I. du Pont de Nemours and Company.
Size assortment:
7-8-9-10-11-12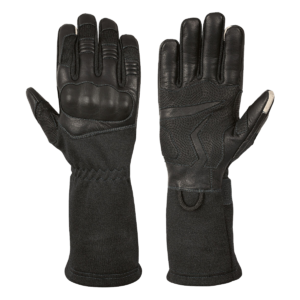 Tactical gloves with exceptional anatomical fit which at the same time meets high requirements for resistance to mechanical risks.
More about the product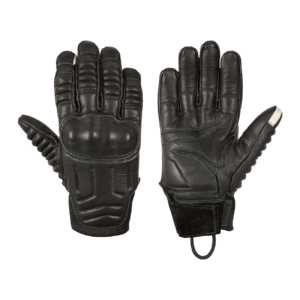 Impact resistant, flame retardant gloves with exceptional anatomical cut which meets high requirements for protection against mechanical hazards and absorption of possible impacts in the back of the hand.
More about the product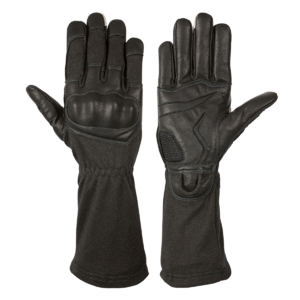 Tactical gloves with comfortable knuckle protection designed not only for special units but also for routine military and police operations, meeting high demands on resistance to mechanical risks.
More about the product
Inquiry form
Thank you for your interest. We will contact you as soon as possible.