EBBE
6400
Lightweight textile glove for easy handling of weapons and for use during body searches, developed for all military, police and security units.
Upper material:
Back: PA/Spandex elastic knit
Palm: Synthetic Microfibre PU/PA leather

Reinforcements:
Neoprene glove back section to protect the knuckles on the back of the hand
Special palm padding for gun dosed
Lining:
Anti-shear knit lining in PES/Aramid/Glass fiber in the palm to the first links of the fingers, in the thumb to the tip of the fingers

Other Information:
Special fingertip construction - the seam in the fingertip is offset from the working surface of the fingertips
Touch control elements on index and thumb of right and left glove
The glove is finished with a laminated neoprene elastic cuff with no closure
Cuff has a reinforcing strap with a cut-out hole for hanging the glove on a carabiner
DuPont™ and Kevlar®, Nomex® are trademarks or registered trademarks of E.I.
Size assortment:
7-8-9-10-11-12
Size chart
Size assortment: 7-8-9-10-11-12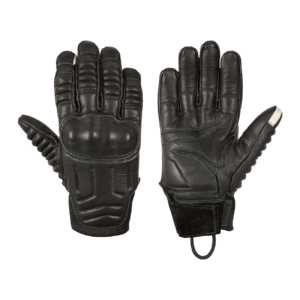 Impact resistant, flame retardant glove with exceptional anatomical cut, which meets high requirements for protection against mechanical hazards and absorption of possible impacts in the back of the hand. The glove is intended for police and military operations to maintain public order.
More about the product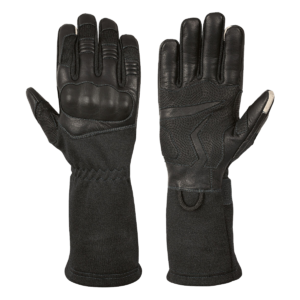 Tactical glove with exceptional anatomical fit, which at the same time meets high requirements for resistance to mechanical risks.
More about the product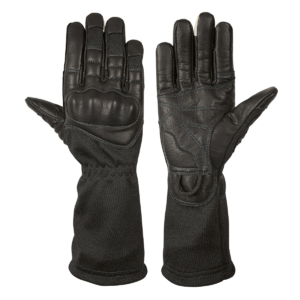 Tactical glove of anatomical cut with a special shooting finger, at the same time meeting high demands for resistance to mechanical hazards.
More about the product
Inquiry form
Thank you for your interest. We will contact you as soon as possible.